Garage Door Repair in Cuyahoga Falls, Ohio
Proudly offering garage door repair, installation and maintenance services for one of Ohio's most beautiful areas: Cuyahoga Falls.
Repair Services
Garage Doors
Garage Door Openers
Springs
Panels, Tracks & Cables
Installation Services
New Garage Doors
New Garage Door Openers
Replacement Panels
Energy-Efficient Glass
Preventive Maintenance
With our thorough safety checks and inspections, we'll address all potential issues to keep your garage door running smoothly. 
Garage Door Repair in Cuyahoga Falls
Prestige Door has been providing the residents of Cuyahoga Falls, Ohio with local garage door repair and installation services for many years. We proudly call Ohio our home and cherish the relationships we build with our customers. Whether we're replacing a broken spring, installing a new garage door opener or helping them pick out and install a brand new garage door, we listen to what our customers need and provide affordable solutions and quality workmanship.
Garage door repair may be our business, but building trust in our community is what's most important to us. Your complete satisfaction when the job is done is our top priority.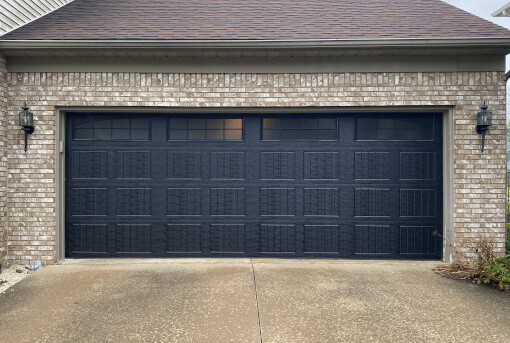 Garage Door Repair "The Prestige Door Way"
When it comes to finding a quality garage door repair service in Cuyahoga Falls, there are many repair companies out there to choose from. What many of our customers are looking for is a company with fair prices, a solid reputation and a history of doing things the right way. If you're looking for that too, you've come to the right place! Prestige Door, LLC is a family-owned company operated right here in northeast ohio. Our friendly, professional staff of repair and installation specialists is carefully selected and expertly trained so that your garage door service experience is always positive and you are 100% satisfied when the work is completed. Check out our "Reviews" page to hear from our satisfied customers.
Click Here to See Customer Reviews!
Cuyahoga Falls Garage Door Repair Services
Garage Door Repair
If your garage door is damaged, we'll advise you of all options available. Whether you just need a panel replaced or a new garage door, we offer same day repairs and fair prices.
Garage Door Spring Repair
Broken garage door spring? Garage door spring repair is one of our most common service requests. Our vans are fully stocked and we can replace your broken spring on the spot.
Garage Door Opener Repair
Whether your garage door opener runs slow, makes noise or just stops working, we can fix it or replace it. We carry all major brands and can install a new, state of the art opener for you.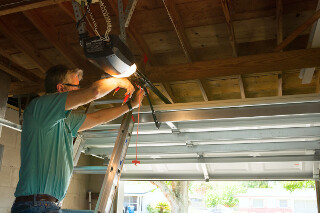 Garage Door Track Repair
A bent or warped garage door track can cause your door to dislodge, open and close incorrectly or stop working entirely. We'll repair or replace it and get your door back in service.
Garage Door Cable Repair
Garage door cables wear out over time. They can become frayed, bent and even break completely. When this happens, your door won't open or close properly. Call us. We can help.
Garage Door Roller Repair
If your garage door creaks, cracks or rattles, you may just need a new set of rollers. New rollers are affordable and can make even the noisiest doors open quietly and smoothly.  
Cuyahoga Fall's Most Trusted Garage Door Repair Service!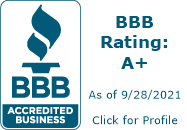 Better Business Bureau
BBB Rating: A+
Accredited Business

Angi
Angi - 2022 Super Service Award Recipient!

Angi
Angi - 2021 Super Service Award Recipient!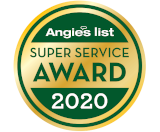 Angies List
Angies List - 2020 & 2019 Super Service Award Recipient!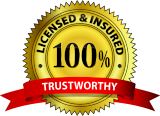 Licensed and Insured
Licensed and
Fully Insured!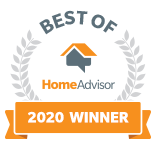 Home Advisor Best of 2020
Home Advisor - Best of 2020 Winner!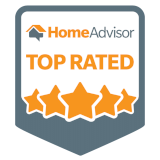 Home Advisor Top Rated
Home Advisor - Top Rated Professional!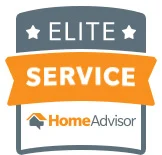 Home Advisor Elite Service
Home Advisor - Elite Service Award!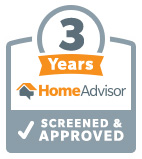 Home Advisor 3 Years
Home Advisor - 3 Years Screened & Approved!
More About the City of Cuyahoga Falls
Originally called Manchester, Cuyahoga Falls was founded in 1812. We hope you agree with us that the new name is so much better. There are many Manchesters, but there is only one Cuyahoga Falls. The city would eventually get its namesake from the Cuyahoga River, which runs through the town.
In fact, the Cuyahoga River has served as the lifeblood of this town even before settlers named it. Native Americans who used the river to travel from the Great Lakes to the Mississippi left the river at the Falls and used what is now Portage Trail to continue their journey south. By the middle of the 19th century, the river was a critical component in powering mills and manufacturing.
Today, Cuyahoga Fall is known for its stunning beauty, natural landscapes, and friendly town of approximately 50,000 residents.
Those 50,000 or so residents of Cuyahoga Falls can take comfort in knowing Prestige Door is here to help. We handle all sorts of garage door repair and installation services and never mind a trip up to beautiful Cuyahoga Falls!
Check out our profile with the Better Business Bureau.Do you live in Cuyahoga Falls or the surrounding area and need help with your garage door? Well, contact us today!