Garage Door Repair in Louisville, Ohio
Prestige Door offers reliable garage door repair services in Louisville and surrounding areas.
Garage Door Repair
Garage Door Opener Repair
Garage Door Springs
Panels, Tracks & Cables
New Garage Doors
New Garage Door Openers
Replacement Panels
Energy-Efficient Glass
With our thorough safety checks and inspections, we'll address all potential issues to keep your garage door running smoothly.
Louisville Garage Door Services
Garage Door Repair
Are you looking for an affordable garage door repair company in Louisville, Ohio? We offer same-day repairs at reasonable prices. We'll get you back up and running in no time.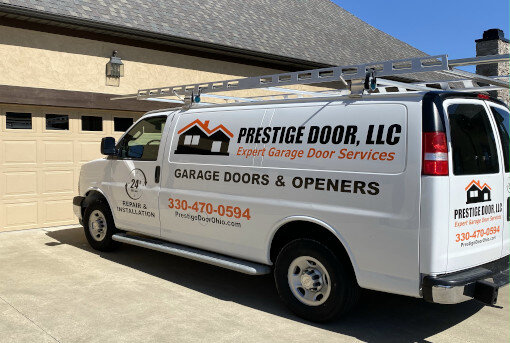 Garage Doors
Is it time for a new garage door? We offer a wide selection of doors to fit any budget. Our award-winning garage door installation service is fast, efficient and affordable.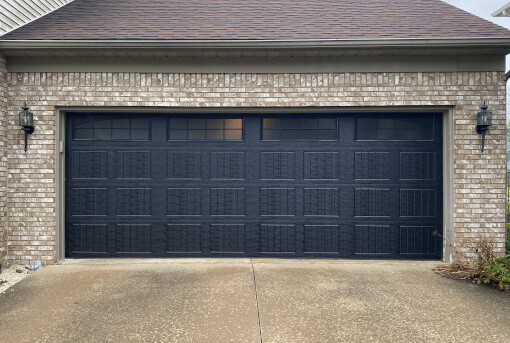 Garage Door Opener Repair
Whether your garage door opener runs slow, makes noise or just stops working, we can fix it or replace it. We carry all major brands and can install a new, state of the art opener for you.
Garage Door Cable Repair
Garage door cables wear out over time. They can become frayed, bent and even break completely. When this happens, your door won't open or close properly. Call us. We can help.
Garage Door Roller Repair
If your garage door creaks, cracks or rattles, you may just need a new set of rollers. New rollers are affordable and can make even the noisiest doors open quietly and smoothly.  
Louisville's Most Trusted Garage Door Repair Service!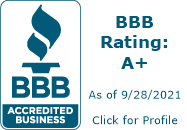 Better Business Bureau
BBB Rating: A+
Accredited Business

Angi
Angi - 2022 Super Service Award Recipient!

Angi
Angi - 2021 Super Service Award Recipient!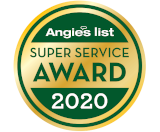 Angies List
Angies List - 2020 & 2019 Super Service Award Recipient!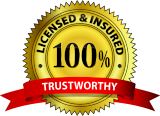 Licensed and Insured
Licensed and
Fully Insured!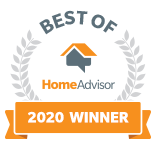 Home Advisor Best of 2020
Home Advisor - Best of 2020 Winner!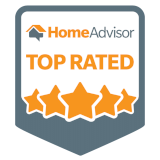 Home Advisor Top Rated
Home Advisor - Top Rated Professional!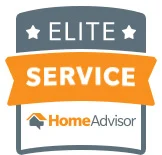 Home Advisor Elite Service
Home Advisor - Elite Service Award!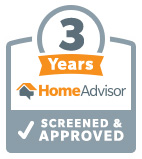 Home Advisor 3 Years
Home Advisor - 3 Years Screened & Approved!
Louisville Garage Door Repair
Local Garage Door Service in Louisville, Ohio
If you're looking for a reliable garage door repair company in Louisville, Prestige Door has been working with local residents for many years. We are a family-owned company and we are locally owned and operated. Our repair and installation technicians are carefully selected and thoroughly trained so that your experience with our company is positive, and you are completely satisfied with the quality of work we do for you. We offer quick estimates, same-day service, and fair prices. Whether you just need a quick repair to get your garage door running again or a new garage door or garage door opener, we'll give you affordable options so you can decide what's best for your situation.
The long-term success of our business depends on consistent results and ongoing customer service, that's why we'll always do what's right in every situation. Creating satisfied customers is our number one priority. Let Prestige Door be your local garage door repair company.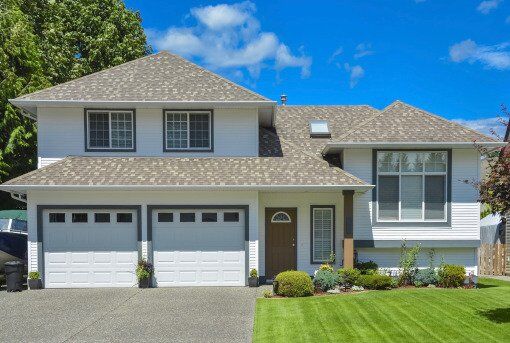 A Brief History of the City of Louisville
Louisville was initially settled by Henry Lautzenheiser and Henry Fainot in 1834. Louisville was named after Lautzenheiser's son, Lewis as well as the original land surveyor Lewis Vail, so the original name was actually Lewisville. Once it was discovered that Ohio already had a town named Lewisville, the spelling was changed to Louisville. Louisville's first mayor was George Violand and the settlement was officially incorporated as a village on April 1, 1872.
Louisville's original businesses consisted of a wood mill, a flour mill, a basket factory, a plow manufacturer, a brick yard, two hotels and up to twenty saloons.  Three of these businesses are still open to this day; The Mainstay Bed & Breakfast, Star Mill and Town Tavern.
One of Louisville's historic landmarks, the Saint Louis Catholic Church was constructed in 1870 and is listed in the National Register of Historic Places. Louisville's weekly newspaper, The Louisville Herald, was first published in 1887 and is still in circulation.
Louisville's first telephone lines arrived in the early 1880s and the first public street lights illuminated the downtown area for Christmas in 1884. The public water system was established ten years later in 1894 and the sewage system followed in 1910. Louisville's first paved road, Main Street, was completed in 1914. Louisville officially became a city in 1960. 
Prestige Door is proud to serve the residents of Louisville, Ohio for all of their garage door repair and installation needs. If you need help, contact us today!