Garage Door Spring Repair
Garage Door Spring Repair Service in Akron, Canton and Surrounding Areas
Quality Garage Door Spring Repair by Prestige Door
Garage door springs are a critical component of your garage door. They are the first parts to be checked when the garage door does not function properly. In fact, they malfunction more often than any other part of the garage door. Whether it be through torsion or extension, these are the parts that raise and lower the door. Even more, they go through 10,000 cycles in their lifetime. Garage door spring repair is no small issue, these are critical aspects to the proper functioning of your garage door. The door simply cannot open or close without them.
The traditional choice for garage doors are extension springs, which sit above the garage door's horizontal track. Extension springs are far more affordable than their counterparts, tension springs. Home builders use them more for this reason. Their nature insists that extension springs have a safety cable to support them in the event they break. Torsion springs, by contrast, attach to the wall above the garage door and operate by twisting spring coils around the shaft as the garage door moves.
Older homes with less room in the garages may have torsion springs mounted in the rear of the garage. These are referred to as rear-mounted torsion springs. Torsion springs function by balancing the door. They take the same amount of pressure to open and close. Freshly balanced springs should stop on each section when the rollers are placed on either side of the radius.

Is It Time for a Garage Door Spring Repair?
Even if it isn't time for a garage door spring repair, it may be time for a garage door spring re-balancing. Springs will usually need to re-balanced within the first two years of being installed. If the weather is cold, you will need to re-balance them sooner. Some big garage door repair companies will generally consider a spring that is in need of re-balancing as "failing." Here at Prestige Door, we know better. Sometimes a spring in need of a bit more tension is not necessarily failing.
There are two tests that can be used to determine if your springs are okay and your garage door is in balance. First, the door should stay in an upright position when released from the opener. A little bit of movement is normal. Too much and the springs may need to be replaced. You can also try putting the door in a mid-level position. When in that position, the door should rest. It should not move up or down supported only on the strength of the springs.
The garage door needs to have a natural resting point above the line made by the track. If there are loose cables on the drum, the garage door could fall off the track. Still, you need not do a bunch of tests. There is one sure-fire way to tell if your garage door springs need repair: you have a heavy garage door and your springs are more than 4 years old.

Why Garage Door Spring Replacement is Critical
Springs don't lift your garage door in a vacuum. They do it with the help of other components. From the drums to the cables, rollers, tracks, and even your hinges – it all plays a part in the safe and effective functioning of your garage door. And the springs play a vital role in this process. When they fail, you may face additional damage to other components.
More than anything, it is very important that you do not try to do a DIY attempt at garage door spring repair. Torsion springs are the most dangerous,  but even extension springs can be dangerous if not handled properly. These springs lift doors that are hundreds of pounds. Still, don't avoid the problem. For garage door spring repair in Akron, Canton or the surrounding areas in Northeastern Ohio, contact us today!
Ohio's Trusted Source for Garage Door Spring Repair!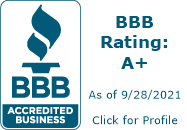 Better Business Bureau
BBB Rating: A+
Accredited Business

Angi
Angi - 2022 Super Service Award Recipient!

Angi
Angi - 2021 Super Service Award Recipient!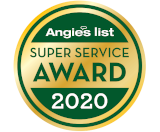 Angies List
Angies List - 2020 & 2019 Super Service Award Recipient!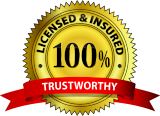 Licensed and Insured
Licensed and
Fully Insured!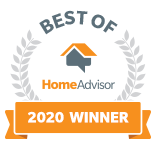 Home Advisor Best of 2020
Home Advisor - Best of 2020 Winner!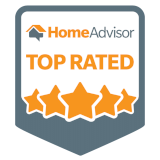 Home Advisor Top Rated
Home Advisor - Top Rated Professional!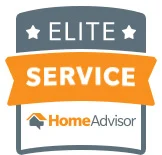 Home Advisor Elite Service
Home Advisor - Elite Service Award!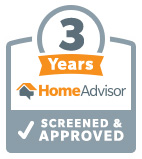 Home Advisor 3 Years
Home Advisor - 3 Years Screened & Approved!