Garage Door Opener Repair
Garage Door Opener Repair Service in Akron, Canton and Surrounding Areas
Quality Garage Door Opener Repair by Prestige Door
If you have a problem with your garage door opener, you can count on Prestige Door to provide you with great service at a reasonable price. Our trained technicians will diagnose the problem, determine the cause and repair or replace the unit quickly and efficiently.
These are some of the most common problems we see with garage door openers:​
Opener doesn't respond to remote or keypad

Opener doesn't respond to wall switch 

Noisy or clunky motor 

Worn drive gears

Bad capacitor

Loose chain or belt

Lights don't work

Broken safety sensors

Door does not open or close completely 

Door does not open or close evenly

Limit override
We understand how frustrating it can be when your garage door opener isn't working properly or not at all and we will always strive to get your issue resolved the very same day. We even repair garage door openers after hours and on weekends!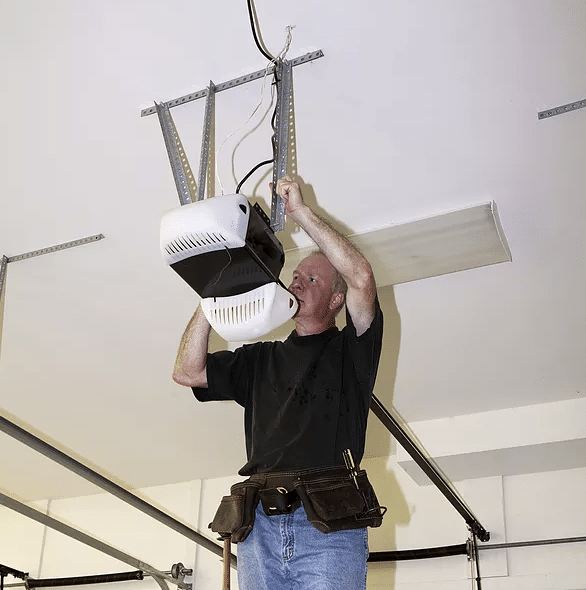 DIY Garage Door Opener Repair Troubleshooting
If you are considering a garage door opener repair job, you may consider double checking a few items yourself. While there are dangers to attempting sophisticated garage door repair work yourself, assessing the overall health and functionality of your garage door is something you can certainly complete with the right steps. First, you want to check the door. When the door is closed, pull the emergency release cord and see if it opens and closes smoothly. If it does not, you may have a problem with tracks, rollers, or springs rather than their garage door.
Above all, ensure you unplug the opener before you begin troubleshooting the problem. The last thing you want to do is risk a finger if another person in the house hits the remote button while you are checking things out. Furthermore, electrocution is a real danger. There is nothing wrong with playing it safe.
Yet, in some cases you may find that the remote works but the wall switch does not. It may be either the switch or the switch wires that are the problem. Fortunately, there is no electrocution danger here, as the opener wires run on a low voltage and should not give you a shock. Did you know that if you have an older garage door opener model, you can actually use an old doorbell as your opener, otherwise you may need one that has multiple buttons.
Always remember, however, that if you are unsure as to whether you should check your garage door yourself, consult a professional. We are here to help, simply fill out the appointment form on our contact page today!