Garage Door Opener Repair in the Akron Canton Area
Award-Winning Garage Door Opener Repair Services
Garage Door Opener Repair
Door does not open or close completely
Opener can't open or close the door
Opener doesn't respond to remote or keypad 
Noisy or clunky motor
Garage Door Opener Sales & Installation
Genie
LiftMaster
Chamberlain
Craftsman
Garage Door Opener Repair Service
When your garage door opener stops working, call Prestige Door! We'll diagnose your problem the same day and offer affordable options to repair your garage door opener or replace it with a new one. Most importantly, we'll fix it or replace it for less than most competitors. Check out our garage door opener repair services below and give us a call. We look forward to serving you!
Broken Safety Sensor
Why doesn't my garage door close all the way? In many cases, it's a damaged safety sensor. This an inexpensive, quick fix. We'll have your garage door up and running the same day!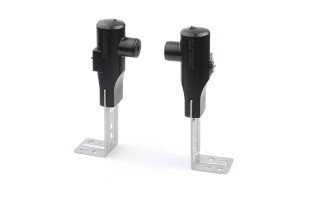 Broken Chain or Loose Belt
Why doesn't my garage door open or close? It could be a broken chain or a loose belt. Chains break and belts wear out. In either case, we can make repairs on the spot!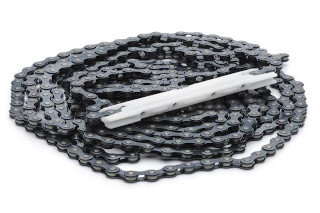 Blown Capacitor
How do I know if my garage door capacitor is bad? In most cases, you will hear a humming or buzzing sound or see smoke when trying to open your garage door. We can fix that too!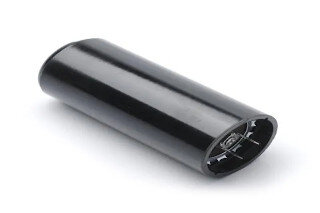 Why is my Garage Door Opener Not Working?
If you have a problem with your garage door opener, you can count on Prestige Door to provide you with great service at a reasonable price. Our trained technicians will diagnose the problem, determine the cause and repair or replace the unit quickly and efficiently.
These are some of the most common problems we see with garage door openers:​
Opener doesn't respond to remote or keypad

Opener doesn't respond to wall switch 

Noisy or clunky motor 

Worn drive gears

Bad capacitor

Loose chain or belt

Lights don't work

Broken safety sensors

Door does not open or close completely 

Door does not open or close evenly
We understand how frustrating it can be when your garage door opener isn't working properly or not at all and we will always strive to get your issue resolved the very same day. We even repair garage door openers after hours and on weekends!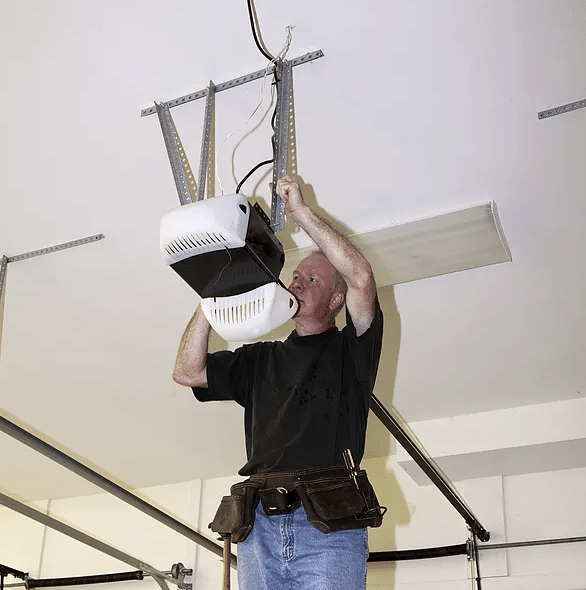 Ohio's Most Trusted Garage Door Repair Service!
The success of our company depends on delivering exceptional quality and value to every customer we serve. That's why we'll always do what's right for you in every situation. Creating satisfied customers is our top priority and our mission. Give us a call. We'd love to show you why we're on our way to becoming Ohio's most trusted and reliable garage door repair team!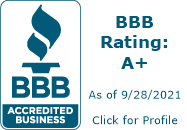 Better Business Bureau
BBB Rating: A+
Accredited Business

Angi
Angi - 2022 Super Service Award Recipient!

Angi
Angi - 2021 Super Service Award Recipient!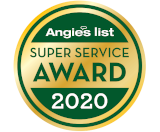 Angies List
Angies List - 2020 & 2019 Super Service Award Recipient!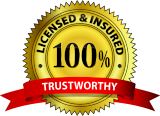 Licensed and Insured
Licensed and
Fully Insured!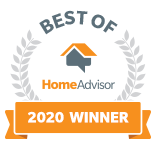 Home Advisor Best of 2020
Home Advisor - Best of 2020 Winner!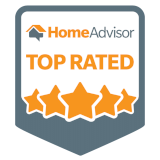 Home Advisor Top Rated
Home Advisor - Top Rated Professional!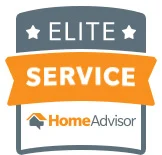 Home Advisor Elite Service
Home Advisor - Elite Service Award!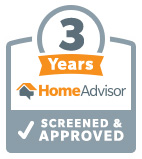 Home Advisor 3 Years
Home Advisor - 3 Years Screened & Approved!
Reviews From Our Satisfied Customers
DIY Garage Door Opener Repair Troubleshooting
If you are considering a garage door opener repair job, you may consider double-checking a few items yourself. While there are dangers to attempting sophisticated garage door repair work yourself, assessing the overall health and functionality of your garage door is something you can certainly complete with the right steps. First, you want to check the door. When the door is closed, pull the emergency release cord and see if it opens and closes smoothly. If it does not, you may have a problem with tracks, rollers, or springs rather than the garage door opener itself.
Above all, ensure you unplug the opener before you begin troubleshooting the problem. The last thing you want to do is risk a finger if another person in the house hits the remote button while you are checking things out. Furthermore, electrocution is a real danger. There is nothing wrong with playing it safe.
Yet, in some cases, you may find that the remote works but the wall switch does not. It may be either the switch or the switch wires that are the problem. Fortunately, there is no electrocution danger here, as the opener wires run on a low voltage and should not give you a shock. Did you know that if you have an older garage door opener model, you can actually use an old doorbell as your opener, otherwise you may need one that has multiple buttons.
When and Why Do You Need to Replace Your Garage Door Opener?
Garage door openers don't last forever. On average, you can expect to get around a dozen years of life out of your garage door opener, give or take a year or two. Also, there are other factors that impact the life expectancy of your garage door opener, such as:
The drive system used to move your garage door up and down. (Chain Drive, Belt Drive, etc).
The weight of your garage door.
The quality of your garage door opener
One thing to note, however, is that regular maintenance can significantly increase the life of your opener. Sturdier versions are known to last 20 years or more with proper maintenance.
Want your garage door opener to last as long as possible?
Well, there are things you can do to help make that happen.
Visually inspect all springs, rollers, cables, tracks and the opener itself.
Lubricate any moving components.
Ensure the garage door is properly balanced.
Conduct a reverse test.
Listen for any strange sounds.
Still, it is important to consider that even if your garage door opener makes it beyond 20 years, you may consider replacing it at some point. Take models built prior to the mid-90s. They might not have sensors or other devices for increased safety. Plus, you'll be more satisfied with a quieter unit.
It May Not be the Garage Door Opener
Yet don't be so quick to dismiss your garage door opener as broken. It may be the opener is just fine, but that there is another problem. For instance, the number one reason a garage door opener might not open the garage door is that something is blocking the photo-eye sensor. If the laser the photo-eye uses gets obstructed, or if the signal is interrupted some other way, the door will not open, and for good reason; this is a critical safety feature. Even if it isn't a large object, dirt and dust does an effective job blocking the sensor.
You may also have a power problem. This may sound oversimplified, but you would be surprised at how many well-meaning homeowners called a garage door repair professional because their opener was unplugged. It might be a circuit breaker or fuse, so even if it is plugged in, try other devices in the socket to make sure it isn't something else.
Then, of course, it could be the door itself. If your garage door is off track or if the torsion springs are broken, nothing is going to happen. The telltale sign here is that the opener will obviously be powered and try to operate. Loose screws and door issues are problematic for the opener.
Live in or around the Akron-Canton area? Always remember, however, that if you are unsure as to whether you should check your garage door yourself, consult a professional. We are here to help, simply fill out the appointment form on our contact page today!