Garage Door Repair Service in Akron, Canton and Surrounding Areas
Garage door repair that's affordable and convenient!
You cannot have a secure, safe, and good-looking home without a functioning garage door. Unfortunately, garage doors are used so much that – out of every moving part in your home – they are one of the most likely to suffer breakdowns. Did you know that the average garage door is opened and closed up to 1,500 times per year? You can imagine the wear and tear that results from such frequent use.
Garage doors are not unlike other mechanical devices that undergo frequent use. They require occasional maintenance and emergency maintenance when they break down. After all, you need a functional garage door no matter the time of day or day of the week. If you are a homeowner, you may ask yourself:
"What can I expect from routine maintenance?"
"How much does garage door repair cost?"
"What type of garage door repair will I need?"
"Can I get emergency service?"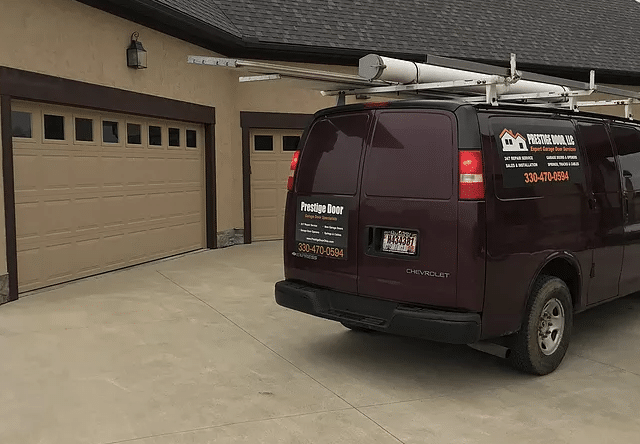 Routine Maintenance 24/7
Here at Prestige Door, we handle routine garage door maintenance day-in and day-out. You can expect us to inspect the door itself, open it and close it, and ensure the various components responsible for its use are functional and intact. And while a mechanically inclined homeowner may feel like they can handle this job themselves, it is important to remember that committed garage door repairmen know what to look for.
Sometimes, however, you need more than just routine maintenance. Unanticipated issues arise when garage doors break down. Garage door repair includes everything from broken springs to damaged garage door panels. In some cases, the garage door may even come off the track or suffer from a broken chain or cable. Of course, routine maintenance goes a long way to preventing these problems, but no one can prevent the unexpected.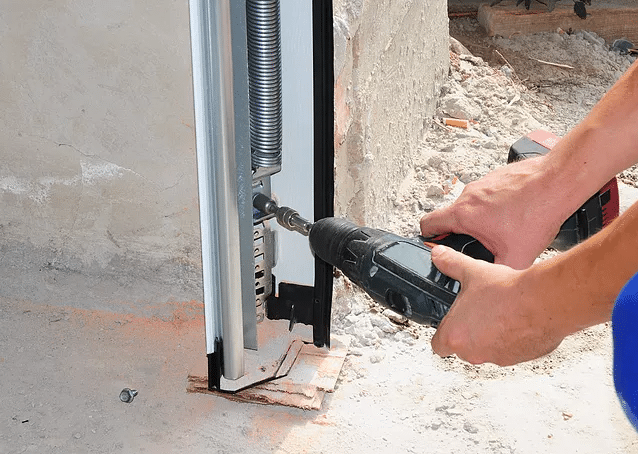 Affordable Garage Repair Services
Garage door repair costs vary depending on the type of repair that is needed. Garage door repairs usually include things like:
Broken springs
Garage door panel replacement
Garage door panel filling
Cable chain replacement
Cable chain repair
New garage door opener installations
New garage doors
By working with Prestige Door, if you need any brand of new nylon rollers, we offer a 30% off coupon which includes the purchase of a spring repair service.
When you have a problem with your garage door, you need to know that it will be handled efficiently and expeditiously. This is where we come in. We provide guaranteed 24/7 emergency and same-day service. No matter your need, we've got it covered where you need it, when you need it. We proudly serve the Akron and Uniontown, Ohio areas. As a family-owned business based out of Uniontown, Ohio, we know what our customers want and need. After all, they are our neighbors.
Get affordable garage door and garage door opener repair services in Northeast Ohio from the experts at Prestige Door, LLC. We use only the highest quality garage doors, door opening systems and support materials from reputable manufacturers like Haas Door, LiftMasters, Genie, C.H.I. and Wayne Dalton.
Don't leave your garage maintenance and repair needs to just anyone. Leave something as critical as the largest door into your home to the trained professionals and Prestige Door!