Garage Door Repair in Medina
Expert garage door repair and installation services for the residents of Medina, Ohio.
Repair Services
Garage Doors
Garage Door Openers
Springs
Panels, Tracks & Cables
Installation Services
New Garage Doors
New Garage Door Openers
Replacement Panels
Energy-Efficient Glass
Preventive Maintenance
With our thorough safety checks and inspections, we'll address all potential issues to keep your garage door running smoothly. 
Garage Door Repair & Installation Services
Local Garage Door Repair in Medina, Ohio
When it comes to finding a local garage door repair company in Medina, Prestige Door has been proudly working with local homeowners just like you for several years. Not only are we a local company, but we are family-owned and operated as well. Our staff is carefully selected and thoroughly trained so that your service experience is positive, and you are genuinely happy with the work being done.
We offer free estimates, same-day service, and fair prices. Whether you need garage door spring repair, cable repair, or just a new set of rollers, we'll get your garage door up and running in no time. If you need a brand new garage door opener or you're looking for expert garage door installation, we've got you covered there too. We'll give you affordable options and explain everything clearly so you can decide what's best for you.
The success of our company depends on integrity and trust, that's why we'll always do what's right in every situation. Creating satisfied customers is our top priority. Let Prestige Door be your local garage door repair experts.
Medina Garage Door Services
Garage Door Repair
Are you looking for affordable garage door repair in Medina? We offer same-day repairs at reasonable prices. We'll get you back up and running in no time.
Garage Doors
Is it time for a new garage door? We offer a wide selection of doors to fit any budget. Our award-winning garage door installation service is fast, efficient and affordable.
Garage Door Openers
Does your garage door rattle or make loud noises when you open it? Your garage door opener might be the problem. We can fix or replace it with one that's quiet and smooth.
Medina's Most Trusted Garage Door Repair Service!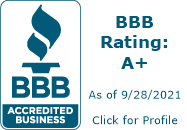 Better Business Bureau
BBB Rating: A+
Accredited Business

Angi
Angi - 2022 Super Service Award Recipient!

Angi
Angi - 2021 Super Service Award Recipient!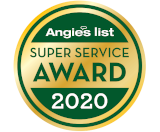 Angies List
Angies List - 2020 & 2019 Super Service Award Recipient!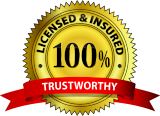 Licensed and Insured
Licensed and
Fully Insured!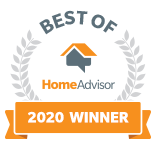 Home Advisor Best of 2020
Home Advisor - Best of 2020 Winner!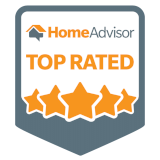 Home Advisor Top Rated
Home Advisor - Top Rated Professional!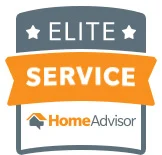 Home Advisor Elite Service
Home Advisor - Elite Service Award!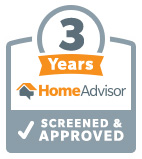 Home Advisor 3 Years
Home Advisor - 3 Years Screened & Approved!
Reviews From Our Satisfied Customers!
To book your service call online, just complete the form below and click "send message". We'll call you to confirm the day, time and location ASAP. 
A Brief History of the City of Medina
The City of Medina was originally named Mecca and was founded in 1818. The name was changed to Medina in 1835. Most of the early inhabitants of Medina were farmers, but by 1855 Medina was producing more than $200,000 worth of stone per year. In 1869 the A.I Root Company was founded and began producing beehives and beekeeping equipment and became the town's number one employer.
In 1848 and again in 1870, the town was devastated by fires. The first, which took place in 1848, leveled the business district. Back then, the town had no fire department or firefighting equipment and was unable to extinguish the blaze using buckets of water. The second fire took place in 1870 and destroyed most of the business district, including 45 buildings. By 1877 the town finally purchased its first fire engine (good idea).
After the catastrophic fire of 1870, the town was completely rebuilt. The process took nearly ten years. Today, the town square's Victorian-style buildings are not only popular among residents but have also become a common destination for visitors and tourists.
If you're looking for garage door repair in Medina, Ohio or the surrounding area and need to find a quality company to handle your repair and installation needs, please contact us today!