Garage Door Repair in Stow, Ohio
Proudly offering the finest garage door repair services to the residents of Stow, Ohio.
Repair Services
Garage Door Repair
Garage Door Opener Repair
Spring Replacement
Panels, Tracks & Cables
Installation Services
New Garage Doors
New Garage Door Openers
Replacement Panels
Energy-Efficient Glass
Preventive Maintenance
With our thorough safety checks and inspections, we'll address all potential issues to keep your garage door running smoothly. 
Garage Door Repair in Stow
Affordable Garage Door Service in Stow, Ohio
If you're looking for a reliable garage door repair service in Stow, Prestige Door, LLC has been answering the call from Stow residents for many years. Not only are we a local company, but we are family-owned and operated as well. Our local repair and installation team is carefully selected and professionally trained so that your service is best in class and you are completely satisfied with the quality of our work. We provide free estimates, same-day repairs, and fair prices. So, whether you just need a quick fix to get your garage door up and running again or a brand new garage door or opener, we'll give you a variety of options so you can decide what's best for your situation.
The future of our business depends on operating with integrity and transparency, that's why we'll always do what's right for you in every situation. Creating long-term customers is our number one priority. Let Prestige Door be your local garage door repair team.
Stow Garage Door Repair Services
When it comes to finding quality garage door repair services in the Stow area, you can count on Prestige Door. If it breaks, we can fix it. Most importantly, we'll fix it right and we'll make it affordable. Check out our repair services below and give us a call. We look forward to helping you!
Garage Door Repair
If your garage door is damaged, we'll advise you of all options available. Whether you just need a panel replaced or a new garage door, we offer same day repairs and fair prices.
Garage Door Spring Repair
Broken garage door spring? Garage door spring repair is one of our most common service requests. Our vans are fully stocked and we can replace your broken spring on the spot.
Garage Door Track Repair
A bent or warped garage door track can cause your door to dislodge, open and close incorrectly or stop working entirely. We'll repair or replace it and get your door back in service.
Garage Door Opener Repair
Whether your garage door opener runs slow, makes noise or just stops working, we can fix it or replace it. We carry all major brands and can install a new, state of the art opener for you.
Garage Door Cable Repair
Garage door cables wear out over time. They can become frayed, bent and even break completely. When this happens, your door won't open or close properly. Call us. We can help.
Garage Door Roller Repair
If your garage door creaks, cracks or rattles, you may just need a new set of rollers. New rollers are affordable and can make even the noisiest doors open quietly and smoothly.  
Stow's Most Trusted Garage Door Repair Service!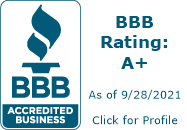 Better Business Bureau
BBB Rating: A+
Accredited Business

Angi
Angi - 2022 Super Service Award Recipient!

Angi
Angi - 2021 Super Service Award Recipient!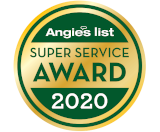 Angies List
Angies List - 2020 & 2019 Super Service Award Recipient!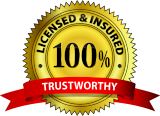 Licensed and Insured
Licensed and
Fully Insured!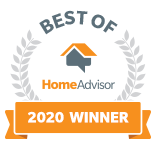 Home Advisor Best of 2020
Home Advisor - Best of 2020 Winner!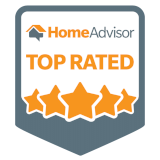 Home Advisor Top Rated
Home Advisor - Top Rated Professional!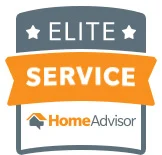 Home Advisor Elite Service
Home Advisor - Elite Service Award!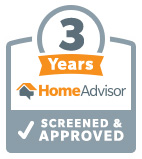 Home Advisor 3 Years
Home Advisor - 3 Years Screened & Approved!
A Brief History of the City of Stow
Here at Prestige Door, we are very serious about garage door repair, but otherwise, we are just a fun-loving family-run business happy to call Northeast Ohio our home. And that's why we want to highlight another city we service. This time we pay a visit to Stowe, Ohio. Although it is technically a suburb of Akron, Stow has its own character.
The first settler arrived in Stow way back in 1802, so it has seen its share of history. Its neighborhood includes other friendly Cleveland cities and towns, such as Cuyahoga Falls, Munroe Falls, Tallmadge, and Silver Lake. Northeast Ohio is such a beautiful are.
We are so proud to call this area our home. We are based out of Uniontown, but our reach is vast. In fact, we serve a total of 108 areas! And with over 1,500 projects literally under our belts, we are proud to offer garage door repair, installation, and maintenance to our neighbors in Northeast Ohio.
Do you live in Stow or the surrounding area and need help with garage door repair or installation? Well, contact us today!